Located in the Sagittarius constellation, The Lagoon Nebula is a giant interstellar cloud and is documented as Messier 8 or NGC 6523. It was discovered by Guillaume Le Gentil in 1747. It one of the only two star forming nebulae that can bee seen by the naked eye from northern latitudes.


Heart of Lagoon Nebula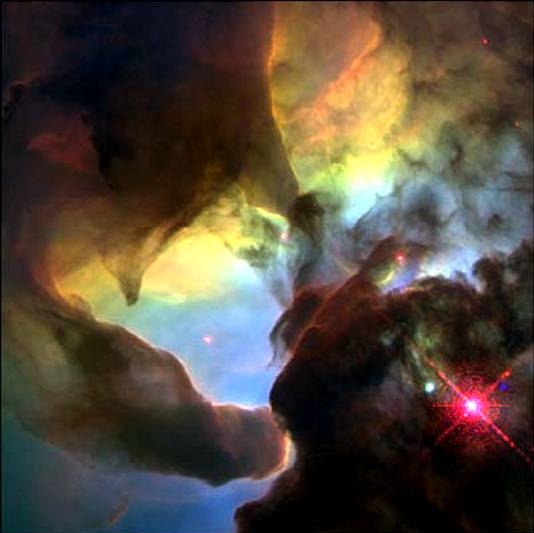 Approximately 4,000 to 6,000 light years from earth and is about 110 by 50 light years in size. It contains numerous Bok globules, which are dark, collapsing clouds of protstellar material.

It also contains a funnel shaped or tornado like configuration that is formed by a hot O Type star as it floods the area with ultraviolet light. This light heats and ionizes the gases on the surface of the nebula.